Companies hiring gophers (sorted by company name)
All registered Go/Golang jobs, listed by the company names.
---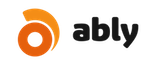 Ably
[

Website
]
Software developer
, London, but you can work anywhere, United Kingdom
(Remote possible)
Ably is a hugely scalable, superfast and secure hosted real-time messaging service for web-enabled devices. We are a software as a service business and have not yet launched. We're aiming to open the doors in April to customers.
---
Ably realtime messaging
[

Website
]
Golang & Node.js Distributed Systems Engineer
, London, United Kingdom
Ably is a realtime messaging platform-as-a-service business on the brink of disrupting the industry with our technology platform that has been in development for over two years. We enable any internet enabled device to publish and subscribe streams of data and events, with unparalleled guarantees in regards to performance, quality of service, redundancy and security.
---
ActiveState Software
[

Website
]
Dev/Evangelist
, Vancouver, Canada
(Remote possible)
QA/Support Team Lead for Open Source Languages-(Go, Lua, Ruby, Node.js, Perl, Tcl, Python and more)
, Vancouver, Canada
Senior Open Source Security Developer
, Vancouver, Canada
(Remote possible)
Software Development Team Lead: Open Source Languages
, Vancouver, Canada
(Remote possible)
ActiveState, the Open Source Languages Company, believes that enterprises gain a competitive advantage when they are able to quickly create, deploy, and efficiently manage software solutions that immediately create business value, but they face many challenges that prevent them from doing so. The Company is uniquely positioned to help address these challenges through our experience with enterprises, people and technology. Founded in 1997, ActiveState is a global leader providing software application development and management solutions. The Company's products include the ActivePerl®, ActivePython®, and ActiveTcl® dynamic language distributions, as well as the popular Komodo Edit® and Komodo IDE®. ActiveState is expanding their distribution offering to include ActiveGo™, ActiveRuby™, ActiveNode™, and ActiveLua™. Headquartered in Vancouver, Canada, ActiveState is trusted by customers and partners worldwide, across many industries including telecommunications, aerospace, software, and financial services. ActiveState is proven for the enterprise: More than two million developers and 97% of Fortune-1000 companies use ActiveState's end-to-end solutions to develop, distribute, and manage their software applications. Global customers like Bank of America, CA, Cisco, HP, Lockheed Martin and Siemens trust ActiveState to save time, save money, minimize risk, ensure compliance, and reduce time to market.
---
Aeris Secure LLC
[

Website
]
Software Engineer
, Phoenix, Arizona, United States
(Remote possible)
We are an information security company offering security managed services, audit, and consulting services.
---
Affectv
[

Website
]
Software Engineer
, London, United Kingdom
Affectv is a UK based technology company developing solutions to improve the Internet by making advertising relevant for people. Our Persona Discovery Platform reaches over 500 million people and is extracting actionable data signals from billions of digital interactions. These signals are used to deliver the most advanced form of advertising: SignalAds. SignalAds are personal messages delivered to a relevant person, on a relevant device, at a relevant point in time. Each message is tailored for each individual using real time data. SignalAds allow brands to engage more effectively with new and existing customers, and optimize ROI.
---
AgFlow
[

Website
]
Software Specialist - Data Engineering
, Geneva, Switzerland
(Remote possible)
AgFlow is a Geneva, Switzerland seed-funded company that rethinks agricultural market intelligence online. Our goal is to become the prime location to access, navigate, manage and collaborate around agricultural market data. Our team comprises young, dynamic and multi-cultural entrepreneurs together with experts in agricultural markets.
---
AGO Labs
[
Website
]
Full stack Go developer
, London, United Kingdom
(Remote possible)
AGO Labs is a software house and startup incubator.
---
---