Golang / Go Jobs & Developers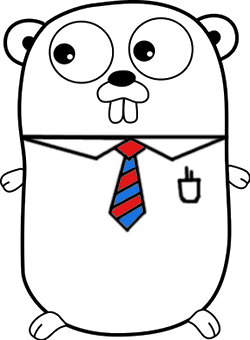 If you like the programming language Go (Golang), this is where you can find current job openings or freelance positions.
Are you looking for, or do you know of a company that is looking for Golang developers/engineers?
Help Go developers find Golang jobs & companies find developers by
submitting a job position
(No registration necessary!)
Or if you are a developer;
submit your profile
to make it easier to be found.
You can follow Golangprojects at

Twitter
,

Facebook
and

Google+
. There is also an

rss feed
.
Random engineer/developer profile
Full-stack web developer - Golang, frontend, backend, sql, nosql
Kyiv, Ukraine
(Can work remotely)
Golang, PHP, HTML, Javascript, Linux, MySQL, MongoDB, Memcached, Sphinx, C, C++, etc - Prefer to write quick and optimised aps. 3+ years frontend +backend dev for web applications 4+ years game development...
---
See all 86 developer / engineer profiles or why not submit your own developer profile!
Random Go Job
Sr. Software Engineer (Go) - SendGrid
Anaheim, California, United States
SendGrid is and always will be an engineering company. We hire people with a wide range of technical skills and expertise who are interested in solving large-scale development problems, like how to deliver billions of transactional emails per month in a secure...
---
Latest Go/Golang jobs (218 entries)
First timers; sort by "Relevance" to see the hardcore Go jobs first, if you are a regular you probably want to view by Date posted.
Sort by:
Date posted | Relevance | Popularity | Least viewed | Title | Company
Senior Scaling Engineer (Remote) - Customer.io
Portland, Oregon, United States
(Remote possible)
We're looking for an experienced Engineer to help scale our service in order to stay ahead of our growth. You'll be joining our team of 11. We're a geo-distributed company, working across 5 different timezones. You can be wherever you want to be. We're cur...
---
Wrecker (aka Software Engineer) - Wrecking Ball Media Group
Ft. Lauderdale, Florida, United States
(Remote possible)
You live and breathe systems and server programming and love the challenge of writing efficient, clean, and quality code....
---
Go(lang) software engineers - CRS View Ltd.
Dublin, Ireland
(Remote possible)
Join our team to help build a financial technology platform to permit financial institutions to automate their reporting requirements. We are looking for 1-2 smart, passionate and collaborative individuals to help us build our cloud based solution, and specif...
---
Full Stack Engineer - Trommelo
Oakland, California, United States
(Remote possible)
Looking for a Full Stack Engineer that has experience with goLang, websockets, and Angular.js. 1-2 Years of experience with a background in engineering. Remote work is OK....
---
Senior Software Engineer - IMME, LLC
New York, New York, United States
(Remote possible)
A newly funded start-up. We are building a next generation financial marketplace. Hired best design team in the US for front-end. Looking for React.js and GoLang engineers to develop the platform. Entire backend will be written in GoLang....
---
Core Systems Developer - Apple Inc
Cupertino, California, United States
We are looking for senior full stack engineer to join our growing team and help lead the next generation of products we build. You should like solving problems that no one has solved yet and care about the impact of your product. You'll get bored if you don't ...
---
Software Developer - Pivotal Cloud Foundry
London, United Kingdom
The Cloud Foundry engineering team is looking for a few great engineers to join us in building an open source platform that transforms how the world deploys and scales software. You You love shipping features, but know that well factored code is what let...
---
Software Engineer (Backend) - Dash
New York, New York, United States
Dash is transforming the process of payment transactions between restaurants, bars and their patrons. Dash utilizes a proprietary API to connect patron mobile devices with legacy restaurant and bar point of sale systems. The application allows diners to view, ...
---
Senior Web Services Developer - Software Secure, Inc.
Boston - MetroWest Area, Massachusetts, United States
We are looking for a talented back end engineer who wants to help make a scalable and robust Web Services back end for our industry leading products. You will have an opportunity to work with cutting edge technologies like Go and Docker, as well as the full su...
---
Software Engineer - ManikTree Technologies
New Delhi, India
(Remote possible)
Design and implement core features and functionality of the in-house product. Design and code modules involved with analyzing, storing, retrieving, and visualizing the massive amount of wire data that our system processes continuously and in real time....
---
---