Golang / Go Jobs & Developers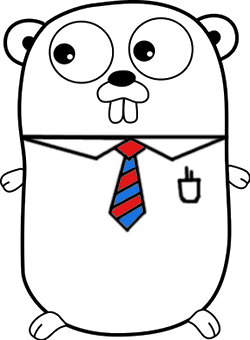 If you like the programming language Go (Golang), this is where you can find current job openings or freelance positions.
Are you looking for, or do you know of a company that is looking for Golang developers/engineers?
Help Go developers find Golang jobs & companies find developers by
submitting a job position
(No registration necessary!)
Or if you are a developer;
submit your profile
to make it easier to be found.
You can follow Golangprojects at

Twitter
,

Facebook
and

Google+
. There is also an

rss feed
.
Random engineer/developer profile
Go Engineer - golang, aws, ruby, security, data
san francisco, California, United States
(Can work remotely)
I've heavily used aws for the past ~6 years and have quite the ruby background but prefer other languages. - I've worked on lots of things - everything from analyzing poker hands to doing static/dynamic analysis on mobile apps to writing the impression serving...
---
See all 91 developer / engineer profiles or why not submit your own developer profile!
Random Go Job
Backend Engineer - Bigcommerce
San Francisco, California, United States
Backend Software Engineer - Core Services Bigcommerce is on a mission to power commerce globally and is seeking experienced Software Engineers to help us scale our technology to the next level. You'll work closely with other Software Engineers to decompo...
---
Latest Go/Golang jobs (230 entries)
First timers; sort by "Relevance" to see the hardcore Go jobs first, if you are a regular you probably want to view by Date posted.
Sort by:
Date posted | Relevance | Popularity | Least viewed | Title | Company
Site Reliability Engineer - Walmart eCommerce
Sunnyvale, CA, California, United States
The @WalmartLabs Platform team is responsible for building & maintaining the next-generation eCommerce platform that powers Walmart Global eCommerce. With complex distributed systems, sometimes things don't work as expected. With this in mind, we are buildin...
---
Golang Engineer - Walmart eCommerce
San Francisco Bay Area, California, United States
(Remote possible)
Are you a Go (Golang to Google) developer? Do you have experience building backend, network related Golang applications? We've got a great position for you here at @WalmartLabs on our Torbit (Frontend Performance) Team. This position will help us create the ba...
---
Software Engineer - Product Health
London, United Kingdom
*What we're looking for* We're looking for someone to help us build out our server-side infrastructure, which will be supporting the devices in the field. This will involve helping to specify and build all parts of the system including a high volume data st...
---
Principal Software Ninja - Dell SecureWorks
Nationwide (Remote) - work from home, United States
(Remote possible)
Principal Software Ninja Dell SecureWorks Innovation Team   Dell SecureWorks is a market leader in information security services with more than 3,600 customers worldwide spanning North America, Latin America, Europe, the Middle East and the Pacific Rim. O...
---
Senior R&D Engineer - RetailNext
San Jose, California, United States
RetailNext R&D is inventing the future of retail by combining various hardware, software, and analysis technologies to give retailers a better understanding of what's happening in their stores. We're looking for an experienced, enthusiastic coder who is fl...
---
Core Systems Developer - Apple Inc
Cupertino, California, United States
Job Summary We are looking for senior full stack engineer to join our growing team and help lead the next generation of products we build. You should like solving problems that no one has solved yet and care about the impact of your product. You'll get bore...
---
Kernel Tools Engineer - MongoDB, Inc.
New York, New York, United States
MongoDB is looking for a Kernel Tools Engineer to help us develop our internal systems for building to the MongoDB server. The Kernel Tools Engineer will have a large impact on the productivity of our server team, by building tools and utilities that are criti...
---
Go Software Engineer - CrowdSurge
London, United Kingdom
Our company is constantly innovating and the Engineering team are at the forefront of this. We have embraced a major shift, using Golang to develop a robust, fault tolerant Service Oriented Architecture (micro-services) platform. We s​pecialise in building d...
---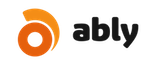 Software developer - Ably
London, but you can work anywhere, United Kingdom
(Remote possible)
Over the last 2 years, we have built a global real-time message platform that provides a unique and robust offering in the market. We are very nearly ready to launch and are in the midst of finishing off our client libraries ranging from Node/IO.js, Java, .NE...
---
Senior Full Stack Developer - Newtopia
Toronto, Canada
Newtopia, a mature, well-financed start-up with major commercial traction is looking to add expertise to their existing top-notch development team to work on releasing a new responsive web/app. We are searching for talented software engineers who want to stret...
---
---