Golang / Go Jobs & Developers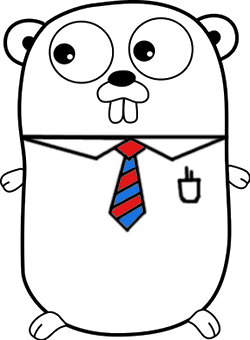 If you like the programming language Go (Golang), this is where you can find current job openings or freelance positions.
Are you looking for, or do you know of a company that is looking for Golang developers/engineers?
Help Go developers find Golang jobs & companies find developers by
submitting a job position
(No registration necessary!)
Or if you are a developer;
submit your profile
to make it easier to be found.
You can follow Golangprojects at

Twitter
,

Facebook
and

Google+
. There is also an

rss feed
.
Random engineer/developer profile
Motyar D, Go / Golang developer - Golang, mySql, MongoDB, REST, API
India, India
(Can work remotely)
Rest API development API integrations JSON NodeJS PHP Go / Golang - I have 4+ year of experience of beckend web development. Including PHP, Go / Golang, NodeJS, MySQL, MongoDB etc I am API expert, Have good experience of REST API development for webapps ...
---
See all 293 developer / engineer profiles or why not submit your own developer profile!
Random Go Job
Software Developer - Trumpet Interactive Inc.
(December 2014)
Calgary, AB, Canada
We're looking for a software developer to help us build this generations business review and search engine. We're always looking for awesome people to help us grow! Think you could contribute to Team Trumpet?...
---
Latest Go/Golang jobs (426 entries)
First timers; sort by "Relevance" to see the hardcore Go jobs first, if you are a regular you probably want to view by Date posted.
Sort by:
Date posted | Relevance | Popularity | Least viewed | Title | Company | Remote only
Software Engineer – Back End - iNGAGED
(September 2016)
Austin, Texas, United States
iNGAGED enables Employers, Employees and Healthcare Providers to become more connected and engaged through a blend of technology and passionate people. Our products need to securely handle information at scale, and extend well beyond a mobile application or be...
---
Lead Platform Engineer - Kolide
(September 2016)
Boston, Massachusetts, United States
(Remote possible)
# What Is This Job All About? Do you consider yourself an effective leader but also want to directly contribute to a product as a first-class engineer? As our Lead Platform Engineer, you will work directly with the Kolide CEO and the creators of osquery ...
---
Software Dev - Reflexion Health
(September 2016)
San Diego, California, United States
Assist our team in finishing the reimplementation of our server codebase in the Go programing language. This will be a 3+ month contract with the possibility to be hired full time if we are impressed with your passion and skills. Job Functions Assist our t...
---
Site Reliability Engineer - DRUD
(September 2016)
Denver, Colorado, United States
(Remote possible)
DRUD is looking for a Site Reliability Engineer to join its rapidly growing division. A well-funded startup since August 2015 and backed by an agency with 20 years of experience, DRUD is bringing the world of enterprise systems automation to small- and medium-...
---
Backend Engineer - Onefootball GmbH
(September 2016)
Berlin, Germany
Join us as experienced Backend Engineer and become a vital part of our engineering team by showing your passion for robust and scalable distributed backend services. Your role - Write code that your co-workers appreciate for its readability and elegance....
---
Software Engineer - Fresh8 Gaming
(September 2016)
Bristol, United Kingdom
(Remote possible)
Fresh8 Gaming needs you to help create and integrate new capabilities for the management consoles that our customers and developers use. We will support your learning as you cross-train to Golang and Python. We're an early stage business with ambition. We...
---
R&D developer - Kubity
(September 2016)
Paris, France
You will design and develop software components in a heteogenenous cloud environment. You care about code quality, maintainability, performance. You understand the underlying algorithms (it's important when dealing with 50M triangles!). You are creative in de...
---
Senior Full Stack Developer (Go, Docker, Polymer) - MEDIGO GmbH
(September 2016)
Berlin, Germany
- Adapt and innovate on new as well as existing services and healthcare-solutions we build with Go and Polymer - Help us in our automatization processes - Assist in extending a world class docker-based deployment pipeline - Take part in internal and externa...
---
Berlin Calling: Golang Developer (f/m) at travel audience - an Amadeus Company - TRAVEL AUDIENCE GmbH
(September 2016)
Berlin, Germany, Germany
What you'll do: • You are responsible for the further development and maintenance of our existing demand side platform in Go in collaboration with our development team. This particularly includes our database-driven applications. Currently both Perl and ...
---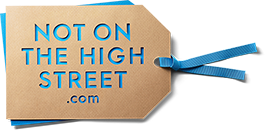 GO ENGINEER - SEARCH & RECOMMENDATIONS TEAM - notonthehighstreet.com
(September 2016)
London, United Kingdom
WHY YOU'LL WANT TO WORK HERE Core to our culture is bravery, honesty and openness, as is our belief in smart people thinking for themselves, understanding the problem and finding the right solution. We work in non-hierarchical, agile cross-functional produ...
---
---