Golang / Go Jobs & Developers
Are you looking for, or do you know of a company that is looking for Golang developers/engineers?
Help Go developers find Golang jobs & companies find developers by
submitting a job position
(No registration necessary!)
Or if you are a developer;
submit your profile
to make it easier to be found.
You can follow Golangprojects at

Twitter
,

Facebook
and

Google+
. There is also an

rss feed
.
Random engineer/developer profile
Senior Member Technical Staff - Golang, Real-Time, Embedded, Video, Imaging
San Carlos, California, United States
Software/Firmware/Hardware Developer for real-time data processing. Ready to transfer my experience and skills in C++ software frameworks (ivtools) to the Golang world. - I've worked on a wide variety of real-time imaging and video products, as well as scalab...
---
See all 129 developer / engineer profiles or why not submit your own developer profile!
Random Go Job
Junior Go Developer - SoCloz
Paris, France, France
SoCloz is looking for a junior Go developer to work on its Go REST API. We are a fast-growing start-up located in the center of Paris. More details (in French) here: https://docs.google.com/document/d/1MO7S2AzpIjI2_2vgrlE1sUtQK7HadServtl64YrdWtY/edit?usp...
---
Latest Go/Golang jobs (296 entries)
First timers; sort by "Relevance" to see the hardcore Go jobs first, if you are a regular you probably want to view by Date posted.
Sort by:
Date posted | Relevance | Popularity | Least viewed | Title | Company
Senior / Lead Software Engineer: Go | Python | network programming - techfolk Limited
Bristol, United Kingdom
Your challenge ClusterHQ needs you to help define and build next generation cloud software in the new domain of containerisation. Your role This is your chance to be part of something new, where you can have a voice and be recognised for defining and ...
---
Golang developer for greenfield, web api on AWS - Proto3
Seattle, Washington, United States
(Remote possible)
We are looking for a developer who has experience writing web apis in golang. Additionally, any AWS experience is appreciated. This will be greenfield web api(s) for a large live video streaming platform. We (Proto3.com) are a boutique software consult...
---
Full Stack Developer - Neoway
Florianópolis, Santa Catarina, Brazil
We have a huge system constantly crawling the web and scraping useful data about companies and people. We use this data to help our clients to find new markets and grown their business. We also help our clients with an awesome fraud detection system, improving...
---
Golang Engineer - LocalRaces.com, LLC
Joplin, Missouri, United States
(Remote possible)
WE PROVIDE RACE DIRECTORS THE TECHNOLOGY TO CREATE EXPERIENCES PARTICIPANTS WILL LOVE AND TO MAKE EVENT MANAGEMENT EASIER AND MORE PROFITABLE. LocalRaces.com is more than online race registration and event management software in the $2 billion endurance eve...
---
Allround frontend/backend programmer - Claire Automotive Support
Ede, Netherlands
Creating new solutions and working to relax dependency on old solutions....
---
Software Engineer - Clypd
Somerville, Massachusetts, United States
You will be working in Go, developing highly scalable infrastructure for handling data ingestion, powering our advertisement assignment system, and developing APIs to communicate data to our UI and third-parties. You will work with the rest of the engineering ...
---
Linux DevOps Engineer - Linux, Docker, Golang - Igneous Systems
Seattle, Washington, United States
As cloud infrastructure continues to change the enterprise landscape, Igneous is excited to be bringing zero-touch infrastructure to the data center. Of course behind any change is a great team and we're building that now. We've been growing rapidly since t...
---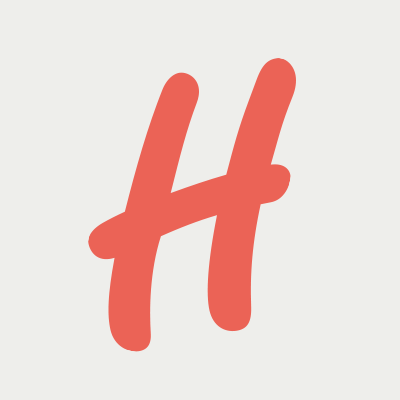 Senior Go Developer - HomeMade
London, United Kingdom
We are seeking a bright and capable Go-pher to join our team - to help make the world a better place! We are creating a new generation of fundraising and donation tools in an agile and cheerful team....
---
Golang Software Engineer - Doozer Software
Birmingham, Alabama, United States
Doozer Software is currently on the market for a Software Developer with Go / Golang experience to will join our development staff onsite in Birmingham, AL. This position will allow you to work on projects with some of the premier companies in the state we ar...
---
Software Development Engineer in Infrastructure (SDEI) - Dollar Shave Club
Los Angeles, California, United States
Interested in writing Go and contributing to OSS? Excited about Docker, Kubernetes, Mesos and the brave new world of containerized distributed applications? DSC is looking for a Software Development Engineer in Infrastructure (SDEI)! Help build a world class a...
---
---