Golang / Go Jobs & Developers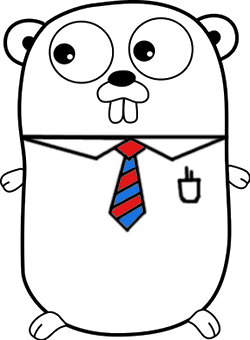 If you like the programming language Go (Golang), this is where you can find current job openings or freelance positions.
Are you looking for, or do you know of a company that is looking for Golang developers/engineers?
Help Go developers find Golang jobs & companies find developers by
submitting a job position
(No registration necessary!)
Or if you are a developer;
submit your profile
to make it easier to be found.
You can follow Golangprojects at

Twitter
,

Facebook
and

Google+
. There is also an

rss feed
.
Random engineer/developer profile
Senior Software Engineer - golang, python, sql, nosql, api
Friendswood, Texas, United States
(Can work remotely)
First and foremost I am a software engineer. I love writing code and solving technical and user problems. I also have skills in server configuration and management so DevOps isn't out of the question. I enjoy working in Agile-style projects and have the most e...
---
See all 106 developer / engineer profiles or why not submit your own developer profile!
Random Go Job
Senior C/C++ (GO programming) - INTERSOG
Kiev or Odessa, Ukraine
The company offers top-notch secure cloud storage services for corporate clients. Compatible with any Java language, the product integrates within 10 minutes, and ensures maximum speed of 100 Gbytes at all times, and no more than 5 minutes of downtime in a yea...
---
Latest Go/Golang jobs (241 entries)
First timers; sort by "Relevance" to see the hardcore Go jobs first, if you are a regular you probably want to view by Date posted.
Sort by:
Date posted | Relevance | Popularity | Least viewed | Title | Company
Senior Software Engineer - RetailNext Inc.
San Jose, California, United States
RetailNext R&D is inventing the future of retail by combining various hardware, software, and analysis technologies to give retailers a better understanding of what's happening in their stores. We're looking for an experienced, enthusiastic coder who is fl...
---
Go developer - Housing Anywhere
Rotterdam, Netherlands
We are looking for an experienced Gopher to join our small team of 2 developers. Our technology stack is very simple: Go, PostgreSQL, nginx, Compute Engine....
---
Software Engineer - Go - NodePrime
San Francisco, California, United States
NodePrime is bringing visibility, flexibility and performance to datacenter infrastructure. We have built a vendor agnostic solution for aggregating, analyzing and automating machines and the data they generate at scale. Our product was built through the direc...
---
Senior Software Developer - Apple Inc
Cupertino, California, United States
We are looking for senior full stack engineer who has experience integrating with hardware to help lead the next generation of products we build. You should like solving problems that no one has solved yet and care about the impact of your product. You are mor...
---
Go Engineer - CrowdSurge
London, United Kingdom
Our company is constantly innovating and the Engineering team are at the forefront of this. We have embraced a major shift, using Golang to develop a robust, fault tolerant Service Oriented Architecture (micro-services) platform. We s​pecialise in buildin...
---
First Software Engineer at VC-backed Startup - SimplyCredit
San Francisco, California, United States
$70K – $125K Salary 0.7% – 3.0% Equity We are looking for an experienced engineer eager for a defining role in building a company. As first engineer, you'll get to call the shots on how to set up shop, help build out the team, guide product development...
---
Senior Web Engineer - Backend - ZUMATA Technologies
Singapore, Singapore
Stack includes - GO (Golang), Ruby, Python, Node, Java, Redis, AWS Responsibilities: -Create solid, testable code -Optimize and scale your work artfully -Learn as you go, share cool stuff with the rest of us...
---
Core Go Engineer - InfluxDB
San Francisco, United States
InfluxDB Core Full-time...
---
Core Go Engineer - InfluxDB
San Francisco, United States
InfluxDB Core Full-time...
---
Core Go Engineer - InfluxDB
San Francisco, United States
InfluxDB Core Full-time...
---
---