Golang / Go Jobs & Developers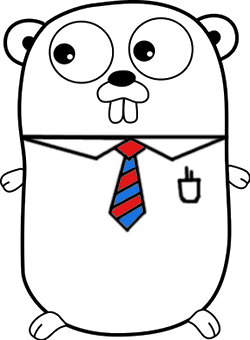 If you like the programming language Go (Golang), this is where you can find current job openings or freelance positions.
Are you looking for, or do you know of a company that is looking for Golang developers/engineers?
Help Go developers find Golang jobs & companies find developers by
submitting a job position
(No registration necessary!)
Or if you are a developer;
submit your profile
to make it easier to be found.
You can follow Golangprojects at

Twitter
,

Facebook
and

Google+
. There is also an

rss feed
.
Random engineer/developer profile
Enterprise API Architect / Sr. Software Developer - M.S. Technology - M.A. Management - Golang, NodeJS, APIs, Docker
Richardson, Texas, United States
(Can work remotely)
TECHNOLOGY SKILLS Back-End Web Development ------------------------------------------ Go/Golang, NodeJS, Express, Java, J2EE, ASP.NET MVC, C#, PHPJSP, Servlets, EJB, Sprint, Struts, JDBC, Hybernate, Laravel, UNIX, Linux, JSON Front-End Web Development ...
---
See all 155 developer / engineer profiles or why not submit your own developer profile!
Random Go Job
Software Engineer ( Go/Golang) - Hailo
(June 2015)
London, United Kingdom
We are looking for great engineers, ready to improve their skills, learning Go, and working in one of the coolest and most advanced platforms in the market. It's an exciting time at Hailo as we're looking to scale quite rapidly in London, Europe and Asi...
---
Latest Go/Golang jobs (271 entries)
First timers; sort by "Relevance" to see the hardcore Go jobs first, if you are a regular you probably want to view by Date posted.
Sort by:
Date posted | Relevance | Popularity | Least viewed | Title | Company
Verisart is hiring Golang developers - Verisart
(October 2015)
Los Angeles, California, United States
We're developing our backend in Golang with a web app/ios app client, postgres databases and a some cryptocurrency tech. We're looking for developers to work part time towards developing our API and backend services in addition to possible code review/advic...
---
Cloud Servies Engineer - MongoDB
(October 2015)
New York, New York, United States
Join the fastest growing engineering team at MongoDB! We are looking for a server-side engineer to join us in building the best database management system for the leading next-generation database server. The MongoDB Cloud management service, Cloud Manager, is ...
---
GoLang Engineer - Locafox GmbH
(October 2015)
Berlin, Germany
- Help engineer and build our backend systems in-line with our product requirements - Tackle big data sets and suggest ways to optimize them - Work closely with our Product Management team to develop new ideas & implement them - Connect with our Backend tea...
---
Senior Platform Engineer (Go/Golang) - Hailo
(October 2015)
London, United Kingdom
At Hailo, we understand that life is busy enough without the little, everyday frictions getting in the way. Our immediate task is to make getting around hassle-free for everyone. For passengers, that means a beautifully slick smartphone app where you hail cab...
---
Senior GO Architect - Voleon Capital Management LP
(September 2015)
Berkeley, California, United States
Voleon Capital Management LP is a startup quantitative hedge fund located in Berkeley, California. We would like to hire a senior software engineer as soon as possible. Voleon's founders previously worked together at one of the most successful quantitati...
---
Go language developer - Nurun
(September 2015)
Toronto, ON, Canada
This is a downtown Toronto based opportunity to help develop a feed ingestion system for a highly visible, national and provincial website. Will assist the lead developer with various Go packages and libraries, dealing mainly with xml feeds, JSON output, sched...
---
Senior Software Engineer - Digital Animal
(September 2015)
Birmingham, England, United Kingdom
As a Senior Software Developer you will work as part of our Birmingham-based Development team to: - Develop solutions by studying information needs; conferring with analysts; studying systems flow, data usage, and work processes; investigating - problem ar...
---
Senior Backend Engineer - Gravitas Works
(September 2015)
Las Vegas, Nevada, United States
We're looking for an experienced Go engineer to lead the effort in designing and implementing backend applications. An ideal candidate would be someone with broad interest in web development, and specialized interest in working with microservices. Golang m...
---
Senior Server Developer - Grey Zone Entertainment
(September 2015)
Vancouver, BC, Canada
We are developing the backend of a multiplayer video game in Golang, that will interface with a Unity front-end client. If you are a full stack developer with experience in Golang, and scalable server architecture, we want to talk to you! The position is full ...
---
Senior Backend Engineer - Bolt
(September 2015)
San Francisco, California, United States
# Responsibilities * Lead the software development team to ensure consistent and timely delivery of our software products. * Maintain a high-level of quality and architectural integrity while maximizing resources. * Champion agile development processes an...
---
---