Golang / Go Jobs & Developers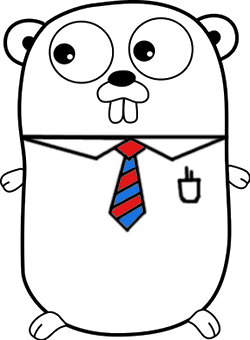 If you like the programming language Go (Golang), this is where you can find current job openings or freelance positions.
Are you looking for, or do you know of a company that is looking for Golang developers/engineers?
Help Go developers find Golang jobs & companies find developers by
submitting a job position
(No registration necessary!)
Or if you are a developer;
submit your profile
to make it easier to be found.
You can follow Golangprojects at

Twitter
,

Facebook
,

Google+
and as

rss feed
.
Random engineer/developer profile
Semi Senior Backend Developer - Golang, Arduino, Angularjs, MongoDB
Hurlingham, Argentina
(Can work remotely)
Coding go, design data processing models and pipelines - I worked on a complete system monitoring plataform, using golang to create the backend and some clients, with its UI (AngujarJs) and Arduino prototypes....
---
See all 353 developer / engineer profiles or why not submit your own developer profile!
Latest Go/Golang jobs (479 entries)
Sort by:
Date posted | Popularity | Least viewed | Title | Company | Remote only | USA/Canada only
Software Engineer Hybrid Cloud Computing & Analytics (Go - C++) - Amplidata / Western Digital
(March 2017)
Gent, Belgium
Our people engineer software that drives multi Petabyte and Exabyte cloud storage products for companies as Disney, Apple, Verizon, etc. You wil become part of the Advanced Software Engineering team that stands at the heart of our technology innovation in Hyb...
---
Software Engineer - O3b Networks
(March 2017)
Manassas, Virginia, United States
(Remote possible)
The Software Engineer role provides technical development expertise through designing, developing and deploying software solutions using Agile and Continuous Integration practices. This role will build new functionality to provide mission critical systems for ...
---
FULLSTACK GOLANG DEVELOPER - Cyza, Inc.
(March 2017)
Newport Beach, California, United States
(Remote possible)
Potential team members will need to have knowledge and experience of Golang Web API and frontend technologies. Basic conversational English is enough to work with the team and you do not have to be fluent. Our current back-end and front-end technology is in...
---
Software Engineer, Backend (Golang) - Centralway Numbrs AG
(March 2017)
Zürich, Switzerland
Responsibilities Your responsibilities will include the continuous development and improvement of the current backend and service architecture of Centralway Numbrs. You will administer and support our backend API, databases and other components. Researchin...
---
Software Engineer for a Fast-Paced, Disruptive CyberSecurity company at Osprey Security - Osprey Security
(March 2017)
remote or Palo Alto, California, United States
(Remote possible)
Osprey Security is a disruptive Cyber Security company transforming the way organizations can manage their cyber threat landscape by providing actionable security and risk intelligence using its Patent Pending Technology and processes tailored to meet the orga...
---
Site Reliability Engineer (f/m) - Fraugster Ltd.
(March 2017)
Berlin, Germany
We're building a distributed multi data center application for real-time fraud detection. Our stack has been built from scratch in Go and we're looking for someone with deep linux intervals knowledge who enjoys building something from scratch. Automation of op...
---
(Senior) Software Engineer (Berlin - Golang, Docker, Hashicorp, distributed systems) - Snuk
(March 2017)
Berlin, Germany
Snuk is looking for an experienced Software Engineer. You'll be part of a team that builds a state-of-the-art open infrastructure and networking solution. From sensor and network nodes over dedicated gateways within commercial buildings, to necessary cloud s...
---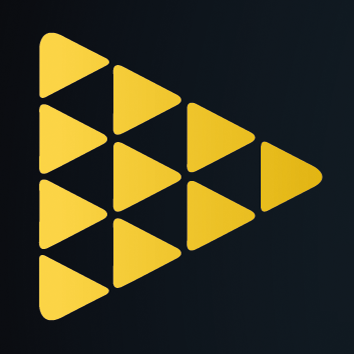 Go(lang) / JavaScript Fullstack Engineer - Campaign Technology - JustWatch GmbH
(March 2017)
Berlin, Germany, Germany
## Who we are looking for: Curiosity, drive and passion are shared characteristics of all people at JustWatch and we are looking for these values in every person we are hiring. We only want people who are willing to constantly learn through challenging them...
---
Senior engineer - Tapjoy
(March 2017)
san francisco, California, United States
I am hiring manager at Tapjoy, our team focuses on building and optimizing core parts of our architecture to manage costs of scaling, breaking off components of a legacy monolithic server into services in more efficient languages, and we argue over the co...
---
Mid Level Go Developer - Cyza Incorporate
(March 2017)
Newport Beach, California, United States
(Remote possible)
California Startup is looking to add an additional Go developer to their back-end development team....
---
---