Golang / Go Jobs & Developers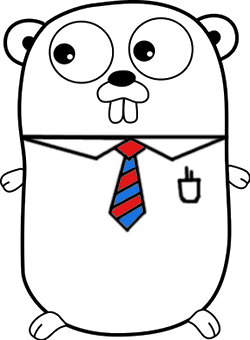 If you like the programming language Go (Golang), this is where you can find current job openings or freelance positions.
Are you looking for, or do you know of a company that is looking for Golang developers/engineers?
Help Go developers find Golang jobs & companies find developers by
submitting a job position
(No registration necessary!)
Or if you are a developer;
submit your profile
to make it easier to be found.
You can follow Golangprojects at

Twitter
,

Facebook
and

Google+
. There is also an

rss feed
.
Random engineer/developer profile
Software Engineer - golang, swift, javascript, sql, c#
Curitiba, Brazil
(Can work remotely)
Golang Javascript (Node.js and ReactJS) Swift Linux OS X MySQL, PostgreSQL C# (ASP.NET MVC and WindowsForms) Java EE (JSF and Hibernate) Heroku, AWS and DigitalOcean - I'm a generalist, if I don`t know the techs you want, just give me some time to sort...
---
See all 138 developer / engineer profiles or why not submit your own developer profile!
Random Go Job
Software Engineer - ExtraHop Networks
(May 2014)
Seattle, Washington, United States
Design and implement core features and functionality of the ExtraHop platform. Design and code modules involved with analyzing, storing, retrieving, and visualizing the massive amount of wire data that our system processes continuously and in real time....
---
Latest Go/Golang jobs (259 entries)
First timers; sort by "Relevance" to see the hardcore Go jobs first, if you are a regular you probably want to view by Date posted.
Sort by:
Date posted | Relevance | Popularity | Least viewed | Title | Company
Go Developer - DeferPanic Inc.
(August 2015)
San Francisco, California, United States
We have a slew of open source projects we need help on that are all 100% go. Depending on how these projects go we have quite a few others in the pipeline we'd like to discuss with you. We are the only company (that we know of) doing only go work that is on...
---
Lead/Senior Back-End GoLang Engineer - Fraugster Ltd.
(August 2015)
Berlin, Germany
Fraugster is recruiting a Lead/Senior back-end engineer to join its growing team of hand-picked talents. You would be reporting directly to the CTO and will be heavily involved with the software development and analytical functions in the team. We are looking ...
---
Backend Developer - Thisisnotourname
(August 2015)
Gothenburg, Sweden
Thisisnotourname.com is now looking for a super talented and highly motivated backend developer with Golang as current main language to join our team. What we can offer you? *One of the most exiting startups within telecom right now *A technically advan...
---

Mid-Level Go Engineer for Network Orchestration Application - eIntellego Networks
(August 2015)
Sydney, Australia
(Remote possible)
Mid way through building a network hardware orchestration platform and seeking a Go developer with experience in working with various API's (REST JSON, TCP XML). Remote work ok....
---

Software Engineer - Screenleap, Inc.
(August 2015)
Palo Alto, California, United States
(Remote possible)
Screenleap allows you to share your screen and view from any web-enabled device without installing any software. We also allow developers to add screen sharing to their applications using our screen-sharing-as-a-service API. Our mission is to do for screen sha...
---
Backend Engineer - Eventful.com/ CBS Local
(August 2015)
San Diego, California, United States
Design and implement performant, scalable, and distributed web services and backends in a variety of languages best suited for the problem space. Own parts of the system and continuously work to improve them in an agile environment. Benchmarking and load testi...
---
Application/Backend Developer - Station Local
(August 2015)
San Diego, California, United States
(Remote possible)
You will be working on a Go(lang) code base written in a micro services architecture using JSON distributed across multiple data centers. We use CoreOS/Docker on Google's Cloud to deliver 200ms-300ms response times. PostgreSQL & AeroSpike databases power our b...
---
Automation Engineer (Go/Golang) - Hailo
(August 2015)
London, United Kingdom
At Hailo, we understand that life is busy enough without the little, everyday frictions getting in the way. Our immediate task is to make getting around hassle-free for everyone. For passengers, that means a beautifully slick smartphone app where you hail c...
---
Senior Performance Engineer - Xoom
(August 2015)
San Francisco, California, United States
Infrastructure engineering's mission is to ensure Xoom's applications and services are loosely coupled, leverage the right technologies to scale and are integrated into our continuous delivery pipeline. We provide a scalable, automated build infrastructure us...
---
Senior Software Engineer - Web Services - Verizon
(August 2015)
Waltham, Massachusetts, United States
Stay on the front lines of groundbreaking technology. Were committed to a dynamic, ever-evolving infrastructure and the hard work it takes to keep our reliable network thriving. Help support the growing demands of an interconnected world. Responsibilities ...
---
---