Golang / Go Jobs & Developers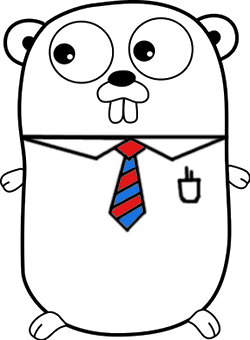 If you like the programming language Go (Golang), this is where you can find current job openings or freelance positions.
Are you looking for, or do you know of a company that is looking for Golang developers/engineers?
Help Go developers find Golang jobs & companies find developers by
submitting a job position
(No registration necessary!)
Or if you are a developer;
submit your profile
to make it easier to be found.
You can follow Golangprojects at

Twitter
,

Facebook
and

Google+
. There is also an

rss feed
.
Random engineer/developer profile
Senior full-stack developer, software engineer, copywriter and golf poseur. - Golang, PHP, Ruby, C/C++, JavaScript
Brighton, United Kingdom
Architecture and design of large, distributed web applications; front-end design and development; API design; copywriting, including exquisite punmanship; project management, documentation, and much, much more. You might say I have a very particular set of ...
---
See all 311 developer / engineer profiles or why not submit your own developer profile!
Latest Go/Golang jobs (450 entries)
First timers; sort by "Relevance" to see the hardcore Go jobs first, if you are a regular you probably want to view by Date posted.
Sort by:
Date posted | Relevance | Popularity | Least viewed | Title | Company | Remote only
Lead Go Engineer - Tyk
(December 2016)
Remote or London, UK, United Kingdom
(Remote possible)
We're looking for a Lead Go Developer that can work with our engineering team to deliver the next generation of the Tyk product line. You will have full responsibility over code quality, performance, architecture and design choices. You're not alone, yo...
---
Principal Back End Engineer - Sproutling a Mattel Company
(December 2016)
San Francisco, California, United States
Sproutling, A Mattel Company, is looking for a Principal Back End Engineer to help us develop the services and API that form the foundation of a variety of products that are part of our Nursery of the Future vision. It is an opportunity to work with the latest...
---
Go Developer (m/f) @ travel audience GmbH in Berlin, Germany - travel audience GmbH
(December 2016)
Berlin, Germany
What you'll do: • Be responsible for the further development and maintenance of our existing demand side platform in Go in collaboration with our development team. This particularly includes our database-driven applications. • Work closely with other ...
---
Software Developer - Personal
(November 2016)
remote, Australia
(Remote possible)
I need help is a certain task, im a developer myself, but new to golang the task is to develop an http server that serve AES encrypted video files, the server should decrypt the file on the fly without loading it to memory or using a temporary files. the...
---
Fraud Analyst (f/m) - Fraugster Ltd.
(November 2016)
Berlin, Germany
Our fraud analysts are our elite cyber detectives. They are tasked with highly intricate data manipulation, logic automation and monitoring. Whatever field you'll take, the goal is the same – crush online fraud. You'll work with some of the sharpest min...
---
Software Engineer - Data Services - Startgrid, Inc.
(November 2016)
Denver, Colorado, United States
(Remote possible)
We're looking for a bright, driven and talented Software Engineer to work collaboratively with our geographically distributed Engineering team to help design, build, and scale the middle-tier data services layer for our Enterprise SaaS platform from the grou...
---
DevOps Engineer (f/m) - Fraugster Ltd.
(November 2016)
Berlin, Germany
We're building a multi-host, multi-datacenter and multi-tenant application for realtime fraud detection. Our stack has been built from scratch in a mixture of Go and C++, and we're looking for someone with strong unix skills who is looking for the opportunity ...
---
Backend Software Engineer - GroupMe Inc. — part of the Skype Family
(November 2016)
Prague, Czech Republic
As a GroupMe Server Engineer on the team, you will: - Work with other engineers on the team to design, architect, and implement end-to-end solutions to challenging problems - Work closely with client teams in Stockholm and New York - Work in a friendly, sup...
---
Software Engineer, Backend (Golang) - Centralway Numbrs AG
(November 2016)
Zurich, Switzerland
Responsibilities Your responsibilities will include the continuous development and improvement of the current backend and service architecture of Centralway Numbrs. You will administer and support our backend API, databases and other components. Research...
---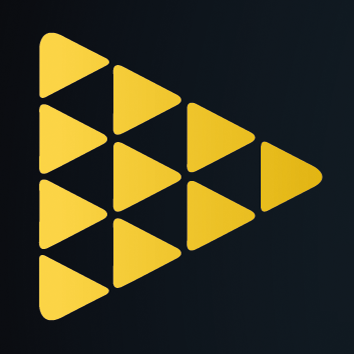 Senior Go(lang) Site Reliablity Engineer - JustWatch GmbH
(November 2016)
Berlin, Germany, Germany
Who we are looking for: Curiosity, drive and passion are shared characteristics of all people at JustWatch and we are looking for these values in every person we are hiring. We only want people who are willing to constantly learn through challenging themsel...
---
---