Golang / Go Jobs & Developers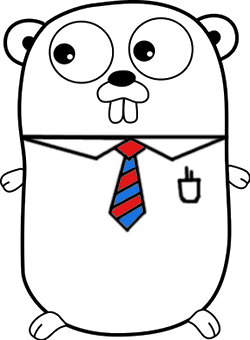 If you like the programming language Go (Golang), this is where you can find current job openings or freelance positions.
Are you looking for, or do you know of a company that is looking for Golang developers/engineers?
Help Go developers find Golang jobs & companies find developers by
submitting a job position
(No registration necessary!)
Or if you are a developer;
submit your profile
to make it easier to be found.
You can follow Golangprojects at

Twitter
,

Facebook
and

Google+
. There is also an

rss feed
.
Random engineer/developer profile
Semi Senior Backend Developer - Golang, Arduino, Angularjs, MongoDB
Hurlingham, Argentina
(Can work remotely)
Coding go, design data processing models and pipelines - I worked on a complete system monitoring plataform, using golang to create the backend and some clients, with its UI (AngujarJs) and Arduino prototypes....
---
See all 296 developer / engineer profiles or why not submit your own developer profile!
Latest Go/Golang jobs (433 entries)
First timers; sort by "Relevance" to see the hardcore Go jobs first, if you are a regular you probably want to view by Date posted.
Sort by:
Date posted | Relevance | Popularity | Least viewed | Title | Company | Remote only
Senior Network Telemetry Engineer - GTT Communications, Inc.| Tinet GmbH
(October 2016)
Neu-Isenburg, Germany
Summary: GTT Communications, Inc. is developing highly scalable telemetry applications that support and control GTT's data network. GTT is looking for a resourceful and seasoned Network Engineer able to leverage a background of data networking design, opt...
---
Senior Backend Engineer - Kyperion S.L.
(October 2016)
Madrid, Spain
(Remote possible)
As a Senior Backend Engineer, your role will be to apply your expertise of application development based on a set of product requirements. Such requirements will include api endpoints and product definition documents to create a fully functioning and robust ap...
---
Senior Golang Developer - Typeform
(October 2016)
Barcelona, Spain
Are you a developer with an innovative edge? Are you obsessed with quality? Are you a pragmatic thinker and a keen problem solver? Do you take pride in the code you write and the work you produce? Are you ready to play your part in the online form revolution? ...
---
DevOps / Site Reliability Engineer: embedded within software engineering process | Golang, Python - Fr4esh8 Gaming
(October 2016)
Bristol, United Kingdom
Fresh8 Gaming needs you to run and own the infrastructure underpinning our high-traffic live services, to automate the deployment and configuration of our entire software stack, and to guide our software engineers as we optimise our codebase. This is a hand...
---
Software Developer - Sunteck, Inc.
(October 2016)
Jacksonville, Florida, United States
(Remote possible)
This is a full time position with the option of working in our office or remote. The successful candidate will be responsible for contributing to the technical design, development, and implementation of the Sunteck application ecosystem. The role involves more...
---
Go software engineer - TurboBytes
(October 2016)
Utrecht, Netherlands
(Remote possible)
We run a global troubleshooting/diagnostics service, Pulse, enabling anyone to run DNS, HTTP and Traceroute tests from machines across the globe. Most of the software is written in Go and we are looking for a Go engineer to help us take the Pulse service to th...
---
Senior Back-end / Go Developer - Poki
(October 2016)
Amsterdam, Netherlands
TL;DR: As a Senior Back-End Developer, you will be joining our experienced development team, and be responsible for the infrastructure and code powering a game platform that brings fun to tens millions of users. You'll build features in Go and continuously de...
---
Lead API Engineer - PowerChord, Inc.
(October 2016)
Saint Petersburg, Florida, United States
(Remote possible)
Working at PowerChord won't be boring! You will have the opportunity to advocate for, and learn new techniques and technologies in the pursuit of high quality, reliable systems. You will be asked to consistently improve the way we work as we strive to achiev...
---
Engineering Problem Solver - Wanderu
(October 2016)
Boston, Massachusetts, United States
At Wanderu, we are changing the face of ground transportation and the way it is searched, scheduled, and purchased. Wanderu is a startup where what you do matters. Every project and every person has real impact. We look for motivated engineers who can drive p...
---
Backend Developer - OptioPay
(October 2016)
Berlin, Germany
About OptioPay OptioPay is a payment processor with a difference. Our software increases the value of any payment received by consumers from companies, by combining bank transfers with higher value gift cards. By integrating payments to employees or custome...
---
---