Golang / Go Jobs & Developers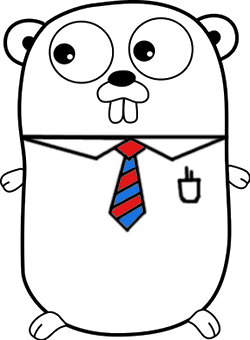 If you like the programming language Go (Golang), this is where you can find current job openings or freelance positions.
Are you looking for, or do you know of a company that is looking for Golang developers/engineers?
Help Go developers find Golang jobs & companies find developers by
submitting a job position
(No registration necessary!)
Or if you are a developer;
submit your profile
to make it easier to be found.
You can follow Golangprojects at

Twitter
,

Facebook
,

Google+
and as

rss feed
.
Random engineer/developer profile
Semi Senior Backend Developer - Golang, Arduino, Angularjs, MongoDB
Hurlingham, Argentina
(Can work remotely)
Coding go, design data processing models and pipelines - I worked on a complete system monitoring plataform, using golang to create the backend and some clients, with its UI (AngujarJs) and Arduino prototypes....
---
See all 365 developer / engineer profiles or why not submit your own developer profile!
Latest Go/Golang jobs (494 entries)
Sort by:
Date posted | Popularity | Least viewed | Title | Company | Remote only | USA/Canada only
Senior Software Engineer (Remote OK) - RetailNext, Inc.
(April 2017)
San Francisco, California, United States
(Remote possible)
Are you interested in distributed systems or big data? RetailNext is looking for engineers to help build our cloud analytics system. We pull in and process data from thousands of brick and mortar stores to help our customers better understand and serve their ...
---
Software developer - Procera Networks
(April 2017)
Malmö, Sweden
Software developers Professional Services (UFInr COPS-ENG-P-009-P) Our team of brilliant masterminds is growing! Now we are looking for a Software Developer to Malmo – are you our new ninja? Procera is growing and to continue to be at the technological ...
---
Backend Engineer - JF Talent Inc.
(April 2017)
San Francisco, California, United States
This is a contract role, however, the client requests that applicants be in SF Bay work out of the office when needed, with the team given the nature of the project. The client is implementing robust Go-based middleware to sit between third-party systems a...
---
Backend Engineer - Timehop
(April 2017)
New York, New York, United States
Timehop is looking for a Backend Engineer to join the team and solve a wide range of technical problems. You'll be challenged to build new features on our platform by extending and maintaining our API, create new services as needed, and ensuring high stability...
---
Full stack Go developer - AGO Labs
(April 2017)
London, United Kingdom
(Remote possible)
Developer needed to build MVP for startup. Greenfield project....
---
Nomad Go Developer - Consciousbook Ltd
(April 2017)
Porto, Portugal
(Remote possible)
You will work on a website similar to TripAdvisor but vegan that will include reservations of rooms and restaurants. The website is built using micro services and uses ReactJs for the front-end. Ideal for Digital Nomads or remote workers....
---
Go Backend Engineer - Movio
(April 2017)
Auckland, New Zealand
Our engineering team seeks a Software Engineer as we continue to build innovative campaign solutions that take advantage of novel insights into our audience data. Our applications require high performance and process lots of data, giving our engineers exper...
---
Golang gin-gonic - PostgreSQL- Linux API remote developer - Asociacion Micro Hucha Solidaria
(April 2017)
Madrid, Spain
(Remote possible)
To enhance our Golang gin-gonic - PostgreSQL- Linux API, we need a freelance developer...
---
Back End Golang Engineer (f/m) - Fraugster Ltd.
(April 2017)
Berlin, Germany
We're looking for senior golang developers interested in building high performance and scalable backend services for real-time anti-fraud detection. We've built our own stack from the ground up and work with Docker, Kubernetes and CoreOS. In this role you ...
---
Go Backend Developer (m/f) @ travel audience - Redis, Aerospike, Apache Kafka, Kubernetes, Prometheus - travel audience GmbH
(April 2017)
Berlin, Germany, Germany
Come to Berlin and join travel audience which is the first Demand Side Platform (DSP) developed for the travel industry. Strong backing from our parent company Amadeus IT Group, 80 employees with 24 different nationalities. Check out what we do with real-t...
---
---