Fullstack Engineer, and other open Go / Golang positions
Fullstack Engineer - Bringhub (February 2017)
Saint Petersburg, Florida, United States
We are looking for an experienced full-stack developer to join us. Ideally, you'll have experience building web applications in a very heavy traffic environment. Our code has been deployed on some of the highest traffic publishers on the web, and we pride our...
---
Senior Open Source Security Developer - ActiveState Software
(February 2017)
Vancouver, Canada
(Remote possible)
About the Job: We can't give you a lot of detail but it will involve cloud development, development in C and Golang, and building up from prototype to scale. This position reports directly to the Director of Engineering. This job will involve: Providin...
---
Fullstack Software Engineer - Weave
(February 2017)
Denver, Boulder, Colorado, United States
(Remote possible)
Come build your best work with us, we are a team of dedicated engineers building the cannabis industry's best technology. We are a state certified vendor for cannabis software across multiple states, working completely in a modern stack0 Golang, React/Redux, N...
---
Junior / Senior Go(lang) Prototyping Geek - Green IT Globe
(February 2017)
Gent, Belgium
We are looking for passionate individuals that are energized by a constant quest to innovate and integrate cool stuff (such as blockchain) into our G8 technology. GiG is a fast moving organisation that has the big and audacious goal to bring IT as Energy capa...
---
Golang Software Engineer - Web applications for endurance race management - LocalRaces.com, LLC
(February 2017)
REMOTE, Missouri, United States
(Remote possible)
Preference for full stack skill set, with experience with Golang....
---
Golang Developer - Trust in Soda
(February 2017)
Berlin, Germany
(Remote possible)
Trust in Soda are hiring for a Golang Developer to join an awesome internet business in Berlin. This company are part of a world class global business who provide technology solutions to the travel industry. They are currently 80 people and 50 people in the te...
---
Backend Engineer - OptioPay GmbH
(February 2017)
Berlin, Germany
Your Role -To create and maintain (micro)services written in Golang and running on CoreOS -To be part of an empowered and self-organizing SCRUM team -To extend our restful API and data model which is managed mainly in Kafka and PostgreSQL -To pair program ...
---
Go Developer - Go Concious
(February 2017)
Berlin, Germany
(Remote possible)
Develop the first stage of a vegan hotel and restaurant search and discovery system. It is a minimalist system with a few microservices and API's....
---
Golang Unicorn - Armada IT Experts
(January 2017)
Remote, Germany
(Remote possible)
We are looking for two experienced freelance golang developers. This cool job is 100% remote. We are creating an outstanding payment and billing backend for our customer to serve for his multiple websites and portals. Must haves: experienced with golang - m...
---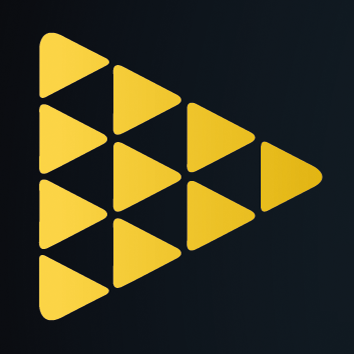 Senior Go(lang) Site Reliablity Engineer - JustWatch GmbH
(January 2017)
Berlin, Germany, Germany
Curiosity, drive and passion are shared characteristics of all people at JustWatch and we are looking for these values in every person we are hiring. We only want people who are willing to constantly learn through challenging themselves and others. All of us a...
---
---