Search result for "core systems developer"
Search through the open job positions
---
Golang & Node.js Distributed Systems Engineer (remote) - Ably realtime
(July 2017)
Remote (in EU, head office in London), United Kingdom
(Remote possible)
You'll be working with a deeply technical engineering team who collectively bring a wealth of experience and broad technology skills. The calibre of the code we produce is what excites us each day and motivates us each. If you enjoy solving hard problems that...
---
Senior Software Engineer (Backend) - Hush, Inc
(July 2017)
Los Angeles, California, United States
(Remote possible)
We are looking for skilled backend engineers to helps us work through tough, multi faceted problems. We're a small team, and in order for us to thrive we need members who have the drive and ability to work on a wide array of products. From working on our cus...
---
 Senior GoLang Software Engineer - Make it Social
(June 2017)
Edinburgh, United Kingdom
---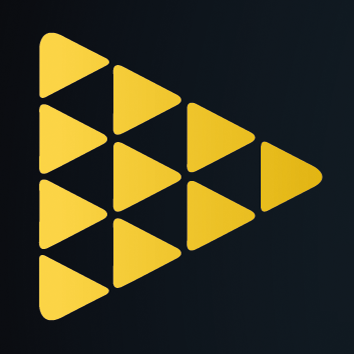 Lead Product Engineer - Campaign Technology (Golang / Angular) - JustWatch GmbH
(June 2017)
Berlin, Germany, Germany
## Your responsibilities: - You will take full responsibility our internal campaign management systems, working directly with the people using it every day to make them more productive - as well as working on product strategy with the founders - Hands-on e...
---
GoLang Expertise for Fin District San Fran, up to 300,000$+pre-IPO stock possible - Leveridge Systems INC and Company clients of a prestigious nature.
(May 2017)
San Francisco, California, United States
Critical Back end systems GoLang Very confident Developments, API Design , AWS Environment and need for experience with RESTful Webservices...
---
Senior Software Engineer - Video Infrastructure - Twitch
(May 2017)
San Francisco, California, United States
Are you interested in the future of interactive video? Want to redefine what concurrent viewing experiences are like? Twitch is building the future of real time interactive entertainment and video is at the very core of that vision! The team is focused on ...
---
Backend Engineer - JF Talent Inc.
(April 2017)
San Francisco, California, United States
This is a contract role, however, the client requests that applicants be in SF Bay work out of the office when needed, with the team given the nature of the project. The client is implementing robust Go-based middleware to sit between third-party systems a...
---
Software Engineer for a Fast-Paced, Disruptive CyberSecurity company at Osprey Security - Osprey Security
(March 2017)
remote or Palo Alto, California, United States
(Remote possible)
Osprey Security is a disruptive Cyber Security company transforming the way organizations can manage their cyber threat landscape by providing actionable security and risk intelligence using its Patent Pending Technology and processes tailored to meet the orga...
---
Golang Backend Developer - Vinformax Systems Inc
(March 2017)
San Ramon, California, United States
1-3 years of Golang experience Hands on experience with Core Java, web services (REST, SOAP, OAuth etc.), service brokers, API gateways/proxies, API Development, virtual machines/IaaS, workflow tools, etc...
---
Senior Open Source Security Developer - ActiveState Software
(February 2017)
Vancouver, Canada
(Remote possible)
About the Job: We can't give you a lot of detail but it will involve cloud development, development in C and Golang, and building up from prototype to scale. This position reports directly to the Director of Engineering. This job will involve: Providin...
---
---