Principal Software Ninja, and other open Go / Golang positions
Work on Go from wherever you want in the world, apply for remote jobs.
---
Principal Software Ninja - Dell SecureWorks
(March 2015)
Nationwide (Remote) - work from home, United States
(Remote possible)
Principal Software Ninja Dell SecureWorks Innovation Team   Dell SecureWorks is a market leader in information security services with more than 3,600 customers worldwide spanning North America, Latin America, Europe, the Middle East and the Pacific Rim. O...
---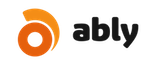 Software developer - Ably
(March 2015)
London, but you can work anywhere, United Kingdom
(Remote possible)
Over the last 2 years, we have built a global real-time message platform that provides a unique and robust offering in the market. We are very nearly ready to launch and are in the midst of finishing off our client libraries ranging from Node/IO.js, Java, .NE...
---
Senior Scaling Engineer (Remote) - Customer.io
(March 2015)
Portland, Oregon, United States
(Remote possible)
We're looking for an experienced Engineer to help scale our service in order to stay ahead of our growth. You'll be joining our team of 11. We're a geo-distributed company, working across 5 different timezones. You can be wherever you want to be. We're cur...
---
Go(lang) software engineers - CRS View Ltd.
(March 2015)
Dublin, Ireland
(Remote possible)
Join our team to help build a financial technology platform to permit financial institutions to automate their reporting requirements. We are looking for 1-2 smart, passionate and collaborative individuals to help us build our cloud based solution, and specif...
---
Software Engineer - ManikTree Technologies
(February 2015)
New Delhi, India
(Remote possible)
Design and implement core features and functionality of the in-house product. Design and code modules involved with analyzing, storing, retrieving, and visualizing the massive amount of wire data that our system processes continuously and in real time....
---
Software Engineer (Go) - HashRabbit, Inc.
(February 2015)
San Francisco, California, United States
(Remote possible)
We're constantly thinking of new and interesting ways to improve Bitcoin and bitcoin mining. Our clan is seeking players skilled in Go. At HashRabbit, you'll be involved in every step of the process from strategic planning to participating in frequent raid...
---
GO Developers/Engineers - Honest Dollar
(February 2015)
Austin, Texas, United States
(Remote possible)
Software developers/engineera for a new fintech startup; Honest Dollar. We're located in Austin and looking to displace a lot of the financial services/Financial advisors. It is not a roboadvisor, but rather a completely different way of approaching finance. S...
---
Software Specialist - Data Engineering - AgFlow
(January 2015)
Geneva, Switzerland
(Remote possible)
AgFlow is hiring a software engineer master. Geneva‬ or ‪Remote Work‬ Join our team of top-notch software developers, who work hard, have fun, and make history. You will develop our backend systems. You will apply data mining and statistical algo...
---
GO Data Ingestion with Druid.io - TUNE
(January 2015)
Seattle, Washington, United States
(Remote possible)
Develop GO app for data ingestion pipeline and deploy Druid.io for analytic reporting. Functions of GO app: 1. Read logs from SQS 2. Make business decisions 3. Create batch files of logs 4. Load batch files into Druid.io You'll be responsible for det...
---
Back-end Software Engineer - TelTech.co
(December 2014)
South Amboy, New Jersey, United States
(Remote possible)
We're seeking developers passionate about Golang to join our world-class "dream team" of developers and work on building out our next-generation REST and socket based APIs, powered by microservices using Docker, Golang, Python, and MySQL. We're a small tec...
---
---