Open Golang/Go job positions, sorted by popularity
All registered Go/Golang jobs, listed by popularity, meaning the number of views divided by the number of days since it was added.
---
Senior Software Engineer (Go/Javascript) - Improbable
(August 2016)
London, United Kingdom
You will be primarily responsible for enabling the use of our unique technology through the creation of rich, highly interactive, complex web applications that will be used to grow simulated worlds. In addition, you will be building a complementary ecosystem o...
---
Senior Software Engineer - LeadFuze
(September 2016)
Phoenix, Arizona, United States
(Remote possible)
We are looking for a Senior Software Engineer to help lead development and automate the deployment of our current applications....
---
Microservices Architect - Synthace
(October 2016)
London, United Kingdom
We are looking for a microservices architect to continue developing and scaling our infrastructure at Synthace. Named by the World Economic Forum as one of the world's 30 Technology Pioneers 2016, Synthace is re-imagining how we work with biology, which i...
---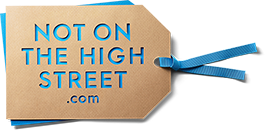 GO ENGINEER - SEARCH & RECOMMENDATIONS TEAM - notonthehighstreet.com
(September 2016)
London, United Kingdom
WHY YOU'LL WANT TO WORK HERE Core to our culture is bravery, honesty and openness, as is our belief in smart people thinking for themselves, understanding the problem and finding the right solution. We work in non-hierarchical, agile cross-functional produ...
---
Backend Engineer - Go - ExoClick
(December 2016)
Barcelona, Spain
Do you want to play a key role in an innovative project in the security software development sphere? This is a brilliant opportunity to get in at the ground-level of this exciting new project which you'll help to define, shape and build for Spain's bi...
---
Site Reliability Engineer - DRUD
(September 2016)
Denver, Colorado, United States
(Remote possible)
DRUD is looking for a Site Reliability Engineer to join its rapidly growing division. A well-funded startup since August 2015 and backed by an agency with 20 years of experience, DRUD is bringing the world of enterprise systems automation to small- and medium-...
---
Fullstack Engineer - Bringhub
(February 2017)
Saint Petersburg, Florida, United States
We are looking for an experienced full-stack developer to join us. Ideally, you'll have experience building web applications in a very heavy traffic environment. Our code has been deployed on some of the highest traffic publishers on the web, and we pride our...
---
Senior Software Engineer - CodeLingo
(January 2017)
Dunedin, New Zealand
Are you interested in the art of engineering? As engineers, we are good at scaling up anything - except ourselves. As teams scale up, quality and velocity often drop. We're about to change that. By encoding their knowledge and code patterns CodeLingo can ...
---
Senior Go Engineer - Hailo
(November 2015)
London, United Kingdom
DESCRIPTION Join a fun, global team of top engineers, seasoned entrepreneurs, and taxi drivers for the adventure of a lifetime. We're changing personal transportation, making people's lives easier, and opening up a multi-billion dollar market in the proce...
---
Junior / Senior Go(lang) Prototyping Geek - Green IT Globe
(February 2017)
Gent, Belgium
We are looking for passionate individuals that are energized by a constant quest to innovate and integrate cool stuff (such as blockchain) into our G8 technology. GiG is a fast moving organisation that has the big and audacious goal to bring IT as Energy capa...
---
---