Open Golang/Go job positions, sorted by popularity
All registered Go/Golang jobs, listed by popularity, meaning the number of views divided by the number of days since it was added.
---
Go Developer - Go Concious
(February 2017)
Berlin, Germany
(Remote possible)
Develop the first stage of a vegan hotel and restaurant search and discovery system. It is a minimalist system with a few microservices and API's....
---
Golang Developer need to build a Facebook bot so knowledge of Wit.ai and API.ai as well as bot building processes would be advantageous! - SOLA Technology
(March 2017)
Soho, London, United Kingdom
(Remote possible)
An exciting "bleeding edge" startup based in Soho, is looking for an excellent Golang developer who can work remotely but must be able to visit London every two weeks for sprint planning meetings. The aim is to help the startup improve processes and optimis...
---
Senior software developer - Pocket Media
(June 2017)
Amsterdam, Netherlands
As a Go software engineer you're responsible for developing new software based on best practices. You don't reinvent the wheel by making use of the existing packages. Create low maintenance, highly tested software, setting software coding guidelines and wi...
---
Blockchain Developer - Ethereum Classic
(January 2017)
Remote, United Kingdom
(Remote possible)
This is 100% remote position. We're maintaining and adding new features to Geth Ethereum client, which is written in Go. This is an Open Source software hosted on GitHub. We need a person to lead the project, who can make architectural decisions and se...
---
Golang Software Engineer - Web applications for endurance race management - LocalRaces.com, LLC
(February 2017)
REMOTE, Missouri, United States
(Remote possible)
Preference for full stack skill set, with experience with Golang....
---
Golang Developer - Semrush CZ s.r.o.
(May 2017)
Prague, Czech Republic
Writing a good working, qualitative, understandable and tested code; Tool development together with team; Implement good practices in product development; Participation in the development of the application architecture....
---
Back End Developer: Golang (cross-train) | Bristol, UK | £25-30k - Fresh8 Gaming
(June 2017)
Bristol, United Kingdom
Fresh8 Gaming needs your skills in back end development, integration and SQL to advance the data feed technology that underpins our high traffic content serving platform. This position is about onboarding data feeds from clients, helping automate processes...
---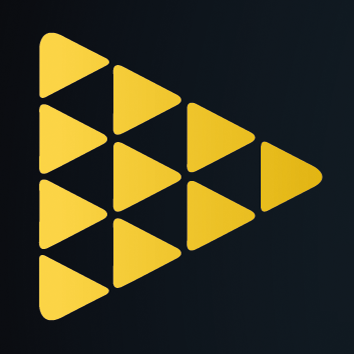 Lead Product Engineer - Campaign Technology (Golang / Angular) - JustWatch GmbH
(June 2017)
Berlin, Germany, Germany
## Your responsibilities: - You will take full responsibility our internal campaign management systems, working directly with the people using it every day to make them more productive - as well as working on product strategy with the founders - Hands-on e...
---
Golang Developer - remote position - Etoron Technologies, Inc.
(January 2017)
Vancouver, Canada
(Remote possible)
We are seeking a driven team player to join our forward-thinking distributed team.​ The primary responsibilities of this position will be developing of server-side logic, ensuring high performance and responsiveness to API requests....
---
Golang Unicorn - Armada IT Experts
(January 2017)
Remote, Germany
(Remote possible)
We are looking for two experienced freelance golang developers. This cool job is 100% remote. We are creating an outstanding payment and billing backend for our customer to serve for his multiple websites and portals. Must haves: experienced with golang - m...
---
---