Open Golang/Go job positions, sorted by popularity
All registered Go/Golang jobs, listed by popularity, meaning the number of views divided by the number of days since it was added.
---
Senior Go lang developer - BForms
(August 2017)
Torino, Italy
Continue to develop an internal platforms used to delivery services to Clients....
---
Full stack Go web developer - Universal Reputations
(August 2017)
Living in Sydney or Melbourne, Australia
We're a Sydney based start-up of 3 years comprised of 2 developers and two founders. We are almost ready to take on the world and need another full-time, full-stack senior Go web developer asap. The opportunity to become part of something that is likely to b...
---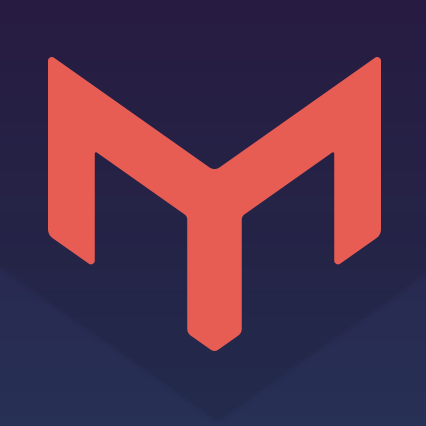 Senior Software Engineer - Mothership Foundation
(August 2017)
Tallinn, Estonia
Mothership is looking for hardcore backend developers to build a crypto currency exchange - a financial product with the highest possible requirements for security and speed. As a part of our small team, you will be working directly with the founders and be re...
---
Golang Developer (remote position) - Etoron Technologies, Inc.
(March 2017)
Vancouver, Canada
(Remote possible)
We are seeking a driven team player to join our forward-thinking distributed team.​ The primary responsibilities of this position will be development of server-side logic, ensuring high performance and responsiveness to API requests. Responsibilities - W...
---
Senior Systems Developer (Go) - Brankas
(May 2017)
Remote, Indonesia
(Remote possible)
Brankas is a cutting-edge provider of consumer and enterprise focused financial management software and systems. Brankas' backend service-oriented architecture is entirely written in Go, and deployed on cloud-based systems (GCP, AWS), making heavy use of thi...
---
Software Engineer for a Fast-Paced, Disruptive CyberSecurity company at Osprey Security - Osprey Security
(March 2017)
remote or Palo Alto, California, United States
(Remote possible)
Osprey Security is a disruptive Cyber Security company transforming the way organizations can manage their cyber threat landscape by providing actionable security and risk intelligence using its Patent Pending Technology and processes tailored to meet the orga...
---
Backend Software Engineer - Senseye
(February 2017)
Southampton, United Kingdom
(Remote possible)
We're leading the Industrial Internet of Things revolution by delivering a groundbreaking way to predict machine failure, enabling manufacturers to benefit from their existing data and new connected devices to automate predictive maintenance. We are seeki...
---
Fullstack Developer - gridX GmbH
(March 2017)
Munich or Aachen, Germany
(Remote possible)
Use bleeding edge technology to build a modern infrastructure laying the foundation of a next-generation energy supplier. As one of our first software engineers, you will make important architectural and technology decision and can influence where we are head...
---
Senior Software Engineer - Telecommute Opportunity - MaxMind
(February 2017)
Waltham, Massachusetts, United States
(Remote possible)
MaxMind is looking for a talented and experienced Senior Software Engineer to join our team. We help protect thousands of companies worldwide from fraud, screening over a billion online transactions each year, and we provide IP intelligence data to thousands m...
---
Fullstack Software Engineer - Weave
(February 2017)
Denver, Boulder, Colorado, United States
(Remote possible)
Come build your best work with us, we are a team of dedicated engineers building the cannabis industry's best technology. We are a state certified vendor for cannabis software across multiple states, working completely in a modern stack0 Golang, React/Redux, N...
---
---